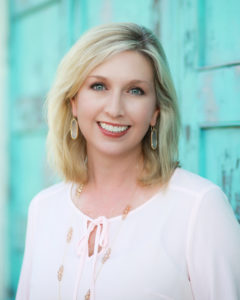 Christi Holland and her husband David moved (back) to Georgetown in 2003. They met as students attending Southwestern University, married in Austin in 1994, moved to Enid, Oklahoma in 1996, and had the opportunity to live anywhere they wanted. They chose Georgetown, Texas! They have two children; Cal (19) a Freshman at Texas A&M University who is in the Mays School of Business Honors Program, and Abby (17) a Junior at East View High School, who is a first team All-District starter for the Lady Patriot's Basketball team.
Christi joined our team about a year ago as a part-time assistant. Prior to that, she was happy to be a stay at home mom who both volunteered and substitute taught at Pickett Elementary, Tippit Middle School, and East View High School. She has made an amazing addition to our team and we really have no idea what we would do without her. She performs highly technical things for us and she organizes every e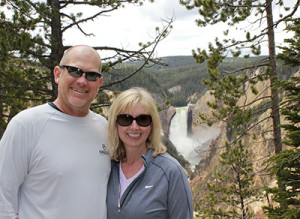 vent we put together. She is truly our "everything"!
Since 2003 Christi has been actively supporting her church, First United Methodist Church, Georgetown. She has served as children's Sunday School teacher, Confirmation Mentor, Youth Team Leader, gone on many Mission Trips with the youth and served on numerous leadership and advisory committees. As well, she and her husband have proudly supported the start-up of many East View High School Booster Clubs, and can be found frequently cheering on East View teams.
Christi has been ve
ry active in helping the Ruby Slipper program at East View High School. This program helps the girls at East View realize how special they are. One of the group's goals is to be sure every girl goes to the prom in a beautiful dress. Many people have donated new and gently used dresses to this program to help accomplish this goal. Our team sponsored the Ruby Slipper Tea in 2015 and plans to do it every year as long as the school allows us!
When they have a chance, Christi and her family love to go to their place on the San Saba River for fishing, kayaking, hanging out, and enjoying the peace of getting away to the country.